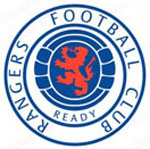 Rangers manager Graeme Murty has a clear target for his side this season; silverware for the trophy cabinet. Beating Fraserburgh in the fourth round of the Scottish Cup is one more step in achieving that ambition. Josh Windass ensured Rangers moved into the fifth round when he scored his first ever hat-trick at Bellslea Park. Rangers will now meet Ayr United in the next round.

Looking back on the Cup game Murty said: "
It kind of panned out how I thought it would with the pitch and with the wind and it was a struggle at times. I thought at times we played in front of them too much and we made it too easy for them to play at their tempo. Overall though, three goals, clean sheet and everyone off the pitch healthy which was important for us to move on into the next game. We want to challenge in every competition we are in so if this means us getting to a final and competing for a cup then absolutely fantastic, bring it on. The squad need to be doing that, Rangers need to be doing that and I understand that. I have challenged the squad, I have told them what my expectations are, my minimum expectations for the season and we have taken the first small step today. I would have liked to have made some changes earlier but I only really relaxed when we got our third. I thought at times we were vulnerable to the odd chance, the wind, the refereeing decisions, the pitch etc. and once we got the third I actually started to relax and wanted to utilise the squad a bit more
."
Editor
Ger Harley
(ger@scottishfitba net)


Admin Team
(admin@scottishfitba net)

This is Scottish-Fitba Net