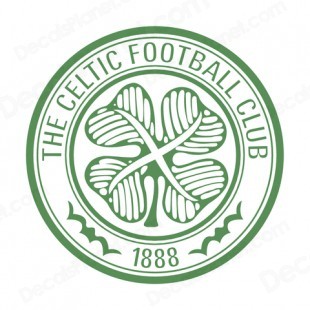 Erik Sviatchenko will miss out on tonight's game between Celtic and Hamilton as he is back in Denmark preparing to head back to Parkhead. After he signed his £1.5m move he told the media that he had passed up Europa League games against Manchester United with Danish side FC Midtjylland because he hopes he will one day face the Red Devils in the Champions League now he has joined Celtic. Sviatchenko helped FC Midtjylland reach the last 32 of the Europa League, where they will play United next month but opted to move to Glasgow in the transfer window.

He said: "I am 24 and I have to have a career that is beyond two games against United. I think we can face them in the Champions League in the future. I can see Celtic progressing to the place they belong, that is the Champions League. Their history is big, they have won the trophy. I don't say that we can do that again but I think we can be part of it every year but first and foremost we have to win the league. It's a winning club, they have been champions for the last four years. I won the championship in Denmark, I want to be remembered for winning. So it is a good match with Celtic. I rejected it because I saw Celtic as a bigger club than some of the Premier League clubs. It means a lot to me be at a club where I can feel the intensity, the atmosphere. I want to experience big games. I walked around Celtic Park and I had goose bumps. I talked to my former team mate Morten Rasmussen and he said, that even though he hadn't the success he had hoped for at Celtic, that I will always remember Celtic for being a big club and I can feel that."

Hamilton's Michael Devlin spoke of "going from one extreme to the other" as he prepared for the trip to Celtic Park following the club's recent cup mishap. The defender returned for the first time since last May after recovering from a knee injury in last week's shock 4-1 Scottish Cup fourth-round defeat to Annan Athletic at Galabank, which he described as the "lowest point" of his career. Devlin is happier to recall his part in Accies' famous 1-0 win over Celtic on October 5, 2014, which took them to the top of the league with their first win in the east end of Glasgow in 76 years.

He said: "Annan was the lowest point of my career and I am pretty sure it was the lowest point of everyone in the dressing room. It was great to be back although I wish the first game would have been different than it had been. I had built that up for months and had been thinking about it all week and was buzzing when I was told I was playing. I was fairly depressed after the Annan game but these things happen unfortunately. When we played Celtic last season, it was a dream for me and a lot of the boys. I had played with Celtic when I was younger and they had let me go at 16 and then I came here. So that made it more special for me. It was an amazing day. At that point everyone was feeling great, the confidence was high and we just carried on what we were doing. Although it was a great result it wasn't a great surprise. So we have to take confidence from the fact that we have been there before and won."