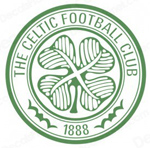 Celtic are keen to keep their European adventure going for as long as possible as they prepare to take on Zenit St Petersburg on Thursday evening. If Celtic prevail over the two legged tie they will earn a place in the last 16 of the UEFA Europa League. Manager Brendan Rogers is not taking this tie lightly and consider Zenit as the favourites.

The Celtic manager said: "
We have to be realistic as always. There are some great teams in it and, of course, the nature of the competition means it's going to be very difficult for us. We are going to get tested to the limits as to where we are at but, for us, it's an exciting challenge. We can focus in on these two games playing against a very good side with an excellent manager and it's another game that will test us. We've always embraced every challenge and we've got our reward by getting here now. Hopefully, over the two games, we can perform well and get a result. We know where we are at. The Champions League was tough for us but we've progressed again this year to finish third in the group. We are realists and know where we stand, but we want to be competitive. Celtic is a great club, a huge club. The support really helps us in these games but we always respect that it's a difficult challenge but we aim to be as competitive as we can be. There will always be pressure if you are a Celtic manager or player. You want to do well for your supporters and get through to the last 16, so we have to do our very best. The noise level at Celtic Park is phenomenal. I've spoken to players from opposition teams and they haven't heard a noise like it.
"
Editor
Ger Harley
(ger@scottishfitba net)


Admin Team
(admin@scottishfitba net)

This is Scottish-Fitba Net