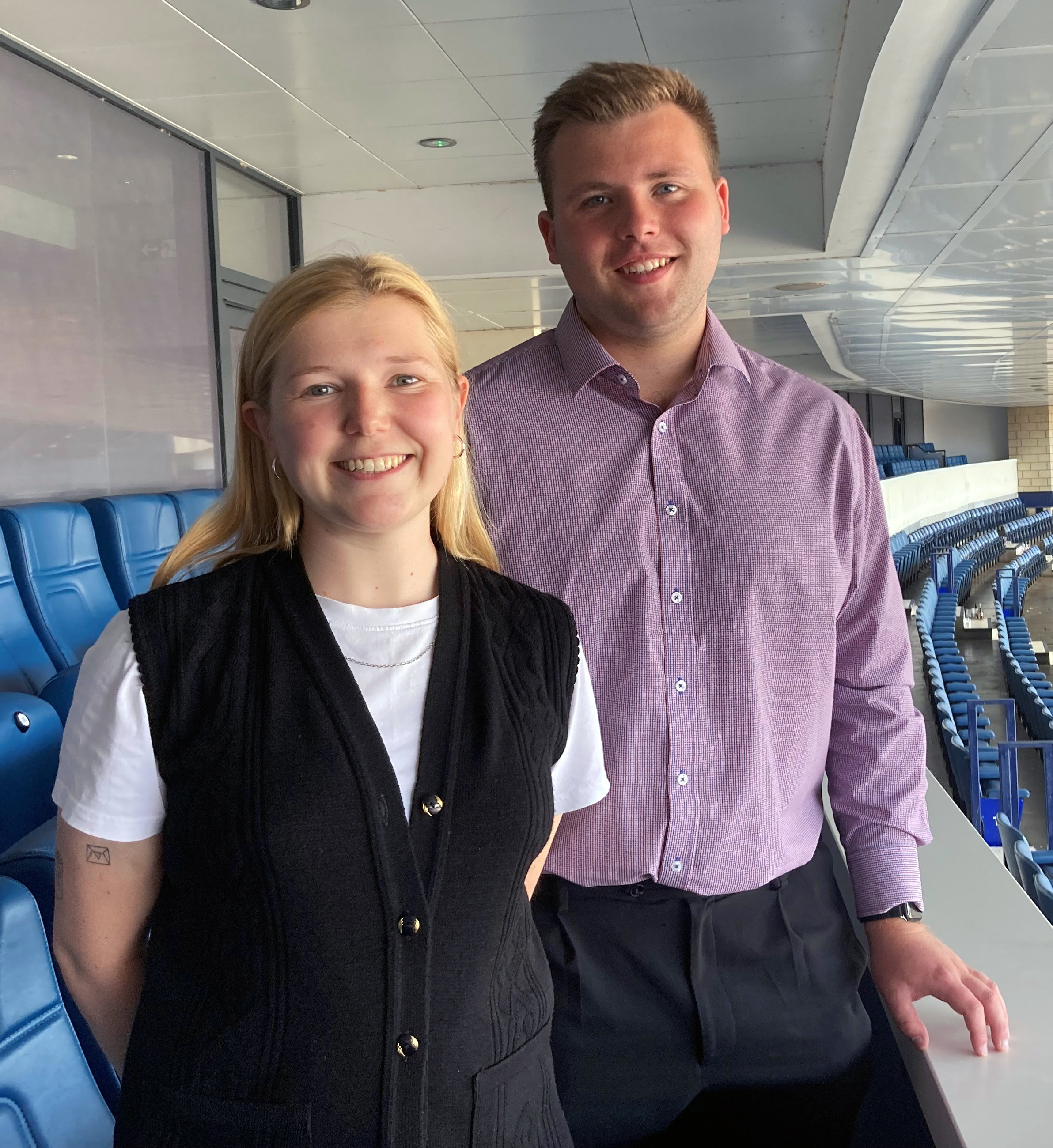 Scottish Women's Football have recruited new staff with practical experience of the game ahead of the new 2022/23 season. Youth coach and former player Kim Guthrie has been appointed to administer the new national Championship and League One competitions as Club & Competitions Coordinator, while football referee Fraser Joss joins as SWF's new Lead Administrator and Financial Support Officer. Former Stirling Uni and Boroughmuir Thistle player Guthrie played for Rossvale in the 2021/22 Championship season and coaches children from 18 months, and Joss has refereed youth games while completing his MS in Sports Management at Stirling University, as well as coaching junior tennis.

SWF CEO Aileen Campbell said: "I'm delighted that Scottish Women's Football can draw on the practical experience of Kim and Fraser as we continue to grow the women's game in Scotland and the stature of our new top tiers the Championship and League One. Kim brings a vital player's perspective to the way we develop Women's Football from the grassroots up, while Fraser's experience both as a referee and a coach in other sports will give us a fresh take on the running of our leagues."

Guthrie said: "This is a period of unprecedented growth in the women's game and I'm delighted to step up from playing to help make the new Championship and League One a success. Both leagues will be exciting and competitive contests, and I'm pleased that the clubs from across the country have committed to player wellbeing as part of the criteria to join. I can't wait to get stuck in supporting further growth in our game."

For his part Joss said: "I've been actively involved in the grassroots game as a referee and have seen first hand the unique culture and atmosphere created by the girls and women's game in Scotland. My new role at the SWF combines my interests from university and sport and I'm really looking forward to supporting the growth of Women's Football in Scotland

".
Editor
Ger Harley (ger@scottishfitba net)

Admin Team (admin@scottishfitba net)

This is Scottish-Fitba Net