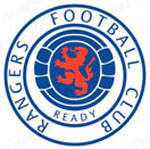 Defender David Bates was pleased how Rangers played at Celtic Park yesterday but admitted he was disappointed not to leave with all three points. The defender, who come on after 18 minutes in place of the injured Bruno Alves, was in fine form alongside Danny Wilson as Graeme Murty's side drew nil-nil at Parkhead

Bates was named the man of the game and enjoyed leaving the stadium with the traditional bottle of Champagne. He said: "Obviously we're happy in a way but disappointed as well. In the second half we had a couple of chances with Alfredo's two headers and I don't think they had many in the second half if I'm honest. They had a couple in the first but sometimes you do need to ride your luck at times, especially when you come away here. But I thought we could have won that game. It's an Old Firm (game) so anything can happen, and in the second half we came out thinking 'we could win this'. But second half the boys did tire, and they tired as well, you could see that. Their defensive line dropped off and that's when the gaps started appearing. It's just disappointing not to get the three points."

Bates enjoyed his first experience of playing in an Old Firm derby at Celtic Park. He continued: "It's a great atmosphere. With the Rangers fans coming here everyone is up for it. All the boys in the changing room were up for it; it's just one of those games that you just can't wait to come around. But it's been brilliant. I played in the semi-final last year but never played here before in an Old Firm (game) so it was great."

Bates also had words of praise for teammate Wilson, who was solid at the back on Saturday. Bates went on: "I get on with Danny really well. I played with him a lot last year and I've played with him at Aberdeen first half and obviously against Killie. So I know Danny well and he talks me through the game and Tav as well. He's always on my case to be fair, but he is always just trying to help me out and we're just trying to help the team and defend as well as we can."
Editor
Ger Harley
(ger@scottishfitba net)


Admin Team
(admin@scottishfitba net)

This is Scottish-Fitba Net