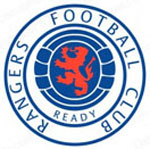 Rangers manager Graeme Murty is hoping to have some new faces on the plane when the squad heads to Florida in January. Murty is busy, like most managers, trying to get deals done ASAP in the transfer window. The Florida Cup would be a good "getting to know you" opportunity as Murty builds his team for the rest of the season without the pressure of league points at stake. Murty admits his transfer plans are likely to continue to keep changing as injuries and recovery time change.

He said: "We are moving forward, we are identifying people and work is ongoing behind the scenes. I don't believe it is right to talk about people that play for other football clubs. We will go about our business quietly and hope we get that done and get these guys sitting up here in front of you if we are successful. Plans are always subject to change, due to injury, other people looking at our footballers and we have to be flexible and capable to react to those because no one is ever surprised by anything happening in football. Ideally we'd have the players in to come to Florida with us, you'd like to be working with the squad that you're going to be working with towards the latter half of the season. We all know what the window in like though, things can happen really quickly or things can take a long time."

Murty knows that the days of large transfer fees being available to allowed Rangers to compete for big names have passed and he has to box clever to build a side capable for the league they play in with value for money being Rangers only remit this tie around. He went on: "We have to understand where we are in the scheme of things, we aren't going to go out and spend £75m on a centre-half but we know our parameters and we know our remit. We'll be making sure we get the best player we can to fit our characteristics and our needs because we have different needs to any other team in this league. Although market forces will push we have to make sure we do good business. I think it makes good business sense for anyone in the world to buy cheap and sell high and insert a sell on clause as well if you can. We would not be averse to doing that at all because it is a revenue stream that is tapable and it could push us closer to the guys who are in front of us at the moment. If we can do that it would be an ideal world but we have to make sure in this January window that we get people who can impact us now and help us push on in this season."
Editor
Ger Harley
(ger@scottishfitba net)


Admin Team
(admin@scottishfitba net)

This is Scottish-Fitba Net