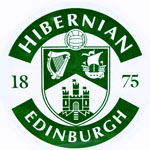 Neil Lennon is enjoying being at the chase for Europen places as the season winds down. However, he is keen for the players to focus on the challenge of the next three games before contemplating the post-split games.

Lennon said: "
I'm not looking too far ahead – we're trying to negotiate these next three games. I think they're really important – we're playing three of the bottom four and they're going to be very difficult, because they're fighting for their lives. Post-split will take care of itself, motivation wise and incentive wise, but these three games are very important to how we finish before the split comes, very important.
"

Lennon recently complained his side was the most fouled in the SPFL this season so far. The Hibs coach looked to the officials to give his players appropriate protection. He fully accepts that hard but fair tackles are part and parcel of the game but is struck by the inconsistencies of officials when dealing with OTT tackles. His time in the stands gives him some distance to monitor how his comments went down with officials and the opposition.
Editor
Ger Harley
(ger@scottishfitba net)


Admin Team
(admin@scottishfitba net)

This is Scottish-Fitba Net